It is the first day of spring and snow is falling. In North Carolina. Dear friends and colleagues in the Northeast are digging out, for the fourth time in a month. I feel the urge to put little scarves on the birds and warm the tulips with a hair dryer.
A few days ago, a photographer took my new head shot among the blooms of Sarah P. Duke Gardens.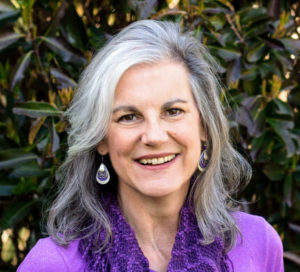 So goes spring cleaning – two steps forward and one step back.
This year, against that backdrop of white, I am bringing in color. Lots of it. To reorganize and redirect my entire business. Color coding is the way to go for us visual learners.
A full-blown audit is underway of all branding activity, starting with a look at the mission statement and a get-real session about my core competencies and target audiences. I am enrolled in Seth Godin's The Marketing Seminar and lapping up the lessons, which update and enhance my own B-School education.
Frankly, some of the grand plan of when I started almost 10 years ago must go the way of the dead branches of winter. Let 'em fall to the ground and become mulch for new growth. A mix of successes and dead ends, they have outlived their usefulness. They no longer support my mission.
Springing forward are buds of new growth. A lot has happened in our industry since we braced at the Recession and worked our way back from it.
I, too have, grown in that decade, as have my children, whom the biz originally was wrapped around when it started. A grateful cancer survivor newly single after 25 years, I am nourishing my roots as an artist and photographer, long before the MBA and PhD — or the husband or kids. And bringing my deepened spirituality and desire to teach and empower others to the fore through my Holy Moments blog and recent leadership of a women's retreat.
Stay tuned in this site's Comm & Sense Blog for posts on the process designed to be helpful to other makers, creatives, solopreneurs, and small business owners. By all means, subscribe to both. Let's do our makeover together and see where it leads. In living color.