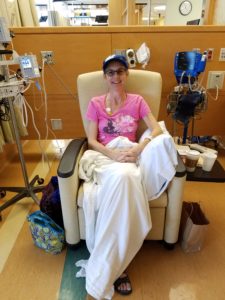 I am returning to professional pursuits after a year off doing the kind of scientific research none of us ever wants to do: undergoing cancer treatment. It is a unique experience to travel the same halls of a National Cancer Institute Comprehensive Cancer Center no longer as a curious journalist eager to tell the cool story about the cool research conducted by the cool scientist.
Now, I was just praying unceasingly that it was effective and life-saving.
I'll admit that, at times, delving into journal articles and learning the mechanism by which different treatments worked was a way to help keep me grounded. I felt more empowered asking intelligent questions of my medical team and more like I understood what was happening in my body.
Other times, all I wanted was what any cancer patient wants: effective care, delivered expertly with compassion, support for side effects, and hope that I would one day be looking back on the experience instead of straight in the eye of it.
In coming days, weeks, and months, I will be writing more about what I learned as a cancer patient and how it shaped me as a science writer, communications professional, and human being. The bottom line for all, in a word, is "better." The details of what that means are still unfolding.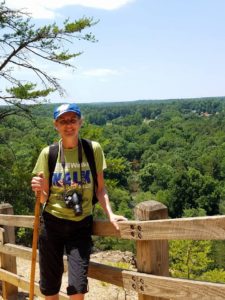 Right now, I celebrate the new gift of life in remission! I have more profound respect and gratitude for all who work in any aspect of cancer research, treatment, or support services.
Most of all, my hat is off to fellow patients and caregivers travelling this journey, and all who gave me rides along the way, literally and figuratively.
And to those who have passed on to another place from this phase of the journey, I will never, ever say that you "lost the battle." Instead, I pray that you dwell in everlasting peace where there are no more needles, there is no anxiety waiting for test results, and there is an unlimited supply of Lorna Doones on the volunteer angels' carts.