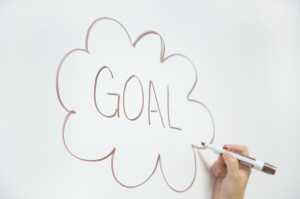 For some of us, January 1, isn't the ideal time to go into New Year mode by starting new endeavors or making resolutions. Projects carry over, like one of mine did this year, and deadlines January 31. Only after that can we clear our desks and think purposefully about what comes next.
Sometimes we just live on a different schedule and the New Year starts at another time. My son attends a year-round school and his new year always begins around January 10. My daughter graduated from one rigorous program and began another on January 29, this year. My husband's organization was in budget retreats in mid-January. Heck, I completed some medical testing and got good results – and a new lease on life – on February 6.
Thus, despite seeing stores piled high with plastic bins for organizing, TV commercials for weight loss plans and my inbox crammed with ads for exercise products, I have tried to keep my head down and focus on the right timing for my business and me, personally, to address New Year's resolutions, which happens to be now:
1. Embrace imperfection. This is a big one for me, and writing a blog post about "late" resolutions is a step in the right direction. I've lost count of how many other blog posts I've written in my head and never put out there for fear of looking, well, imperfect. More importantly, how many articles have I not pitched or other projects held back on because I was waiting for better timing. It's laughable that I did not sign up to take Oprah's Lifeclass presentation of Brené Brown's The Gifts of Imperfection, because I believed I had too much going on and couldn't give it the perfect level of attention that I wanted to. This leads to …
2. Dive in. The list is huge of ideas and projects put on the back burner while I attended to other "wolves closest to the sled" or "fight fires," to use the worn-out clichés. How many of those do you have? Thoughts about unfinished business drag down creativity and productivity in the present and just make the reach for them even farther beyond our grasp.
Thus, I am taking a two-pronged approach. One, I am doing something every day to deal with the tedious maintenance of my business (taxes, clearing out old paper files, eradicating cyber clutter). And, two, I am rewarding myself with something every day that fuels creativity or addresses my future, more fun, long-term goals (exercise, networking in new places, polishing a new skill). That way, the backlog gets smaller each day, but my life and business does not stay on hold until it is completely gone. This balanced approach keeps me fresh, energized and positive. Meanwhile, …
3. Take stock. This seems counterintuitive as New Year's Resolutions are mostly about moving forward with new habits. However, before you move forward, you need to understand where you've been. What is propelling me forward this year is a new-found confidence about having handled well many projects and life events of the past one. I will draw upon them in subsequent posts, but suffice it to say that pausing to process helps us glean lessons learned and find perspective. On this firmer foundation we can build and grow in unexpected directions.
After all, every day is an opportunity to begin anew, not just January 1st.